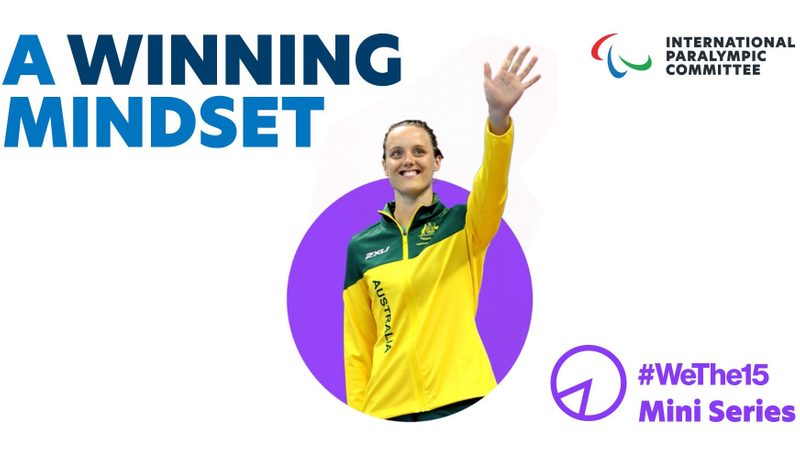 Ellie Cole kicks off Tokyo 2020 with special WeThe15 podcast
Ellie Cole, the Australian Paralympic swimmer and Netflix 'Rising Phoenix' star, has marked the launch of WeThe15 in style with a very special A Winning Mindset podcast with Michelle Bachelet, the United Nations High Commissioner for Human Rights.
Launched ahead of the Tokyo 2020 Paralympic Games, WeThe15, aspires to be the biggest ever human rights movement to represent the world's 1.2 billion persons with disabilities who make up 15% of the global population.
During the highly informative podcast, the UN High Commissioner tells Colde about the importance of the WeThe15 campaign, and the role it can play in changing the global narrative around disability.
"The objective in Tokyo is simple - we want everyone to know that persons with a disability represent 15 per cent of the population, that disability is the result of societal barriers that we can eliminate, and that having an impairment does not make you less a person," said Bachelet.
"What I look forward to the most in Tokyo is seeing the world talk about persons with a disability as equals - the Paralympic Games are a fantastic opportunity to do this."
To watch more from the 'A Winning Mindset: Lessons From The Paralympics' award winning weekly podcast by the International Paralympic Committee, in partnership with Allianz, see www.paralympic.org/a-winning-mindset-lessons-from-the-paralympics - this series is also available on all major podcast platforms.
To find out more about #WeThe15 follow us on social media WeThe15 Twitter & WeThe15 Instagram.