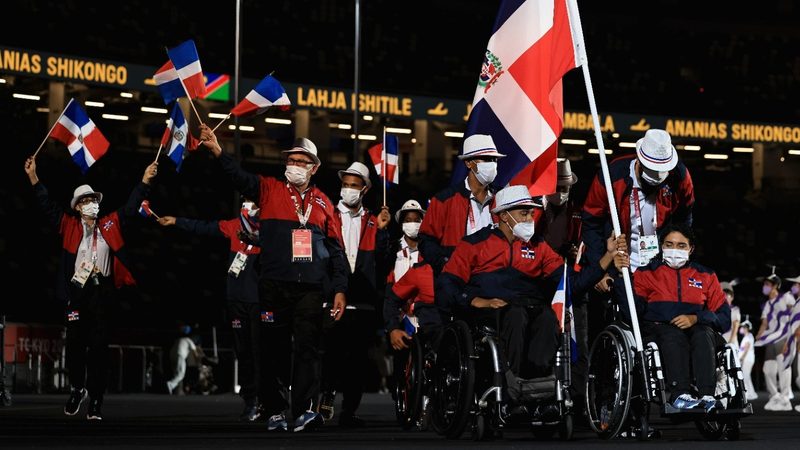 "Sport has the power the change the world. It has the power to inspire. It has the power to unite people in a way that little else does. It speaks to youth in a language they understand." Former South African President Nelson Mandela.
Harnessing sport's unique ability to engage massive global audiences and create positive change, WeThe15 brings together the International Paralympic Committee, Special Olympics, Invictus Games Foundation and the International Committee of Sports for the Deaf (Deaflympics) for the first time in history. The four organisations will use the profile of their international sport events and athlete communities to further raise awareness and understanding of the issues facing persons with disabilities around the globe.
Participation in sport by persons with a disability has a profound impact. Not only does it improve health, teach valuable life skills and create empowerment, it can also turn people into inclusion advocates.
One such athlete who has been transformed by sport Alejandra Aybar. In 2019, she made history by becoming first swimmer ever from the Dominican Republic to win a medal at a major championship when she made the podium at the Lima 2019 Parapan American Games.
Here she writes a personal essay on her dreams of the Tokyo 2020 Paralympic Games.
My name is Alejandra Aybar, and I am from the Dominican Republic, a small island in the Caribbean with 10 million people.
I was born with a genetic condition called osteogenesis imperfecta, also known as brittle bone disease. During my childhood I suffered multiple fractures to my legs and hips, endured extreme pain and had countless surgeries with long recovery periods. I could not understand how God made me this way. I hated the way I looked and thought many times I was ugly. I wanted to hide from everyone.
I started swimming in 2015 after I damaged my right knee and my doctor recommended it. I was 26 and I had never learnt to swim. A visit to a pool in the capital Santo Domingo, where I had moved to for college, changed my life. It was incredible and I enjoyed the feeling of the water. I asked myself, how have I lived this long without knowing this heaven? I felt alive in the water.
In swimming I found passion and purpose, but I must confess that being an athlete in a small country is challenging and hard. When I started competing in 2017, my National Paralympic Committee did not have the resources to support me in international competitions and I had to raise the money to compete in a country where few people knew about Paralympic athletes.
And then the IPC, through the then Agitos Foundation, came along. They supported my participation in two World Para Swimming championships, Mexico City 2017 and London 2019. That helped me to continue training and focus on my performance instead of fundraising money to be able to compete.
At the Lima 2019 Parapan American Games in Peru I won a silver medal. When I finished the race, I did a video that the IPC produced. In it I was crying because I was extremely happy to be the first person from my country ever to win a medal in swimming. Nobody, Olympic or Paralympic has ever won a medal in swimming.
The video had an amazing impact, it made me visible to my country. The Olympic President in our country saw it and said I should have the same privilege that Olympic athletes had. Because of the IPCs support, today I receive a payment from the Dominican Government, I am fully dedicated to my preparations for the Tokyo 2020 Paralympic Games and my goal is to compete in the final.
Since then, I have also become an activist and started talking about inclusion for persons with disabilities in schools. Para athletes used to live behind the scenes, and I am trying to change that. I am now the most famous Para athlete in the Dominican Republic not only for my medal in Lima, but also for my fight against discrimination. I want acceptance and inclusion for people with disabilities in society and sport.
I know it is having an impact because recently I had a doctor contact me when a patient gave birth to a girl with osteogenesis imperfecta. She wanted me to give hope to the family through my life example.
I want to say thank you to the IPC because it is a dream to be able to compete at a Paralympic Games and the work that you are doing makes that dream possible. I want to thank you for trying to make these Games the greatest in history.
Para swimming has helped me to love myself. I now love every part of my body and wearing swimsuits. I feel beautiful. I also have friends who love me just as I am.
And I dream big now. I say let's live beyond our limits and allow ourselves to dream and achieve our dreams. Obstacles and challenges will always be there, but as my coach says before each race, 'smile and enjoy it', because the result depends on how we face things that we cannot control.
About WeThe15
WeThe15 aspires to be the biggest ever human rights movement to represent the world's 1.2 billion persons with disabilities.
Spearheaded by the International Paralympic Committee (IPC) and International Disability Alliance, WeThe15 brings together 20+ international organisations behind a common goal: to end discrimination towards persons with disabilities and act as a global movement publicly campaigning for disability visibility, accessibility, and inclusion.
The organisations involved are: International Paralympic Committee, International Disability Alliance, UN Human Rights, the World Health Organization, UNESCO, the World Bank, Special Olympics, Invictus Games Foundation, The International Committee of Sports for the Deaf, the UN SDG Action Campaign, the European Commission, The Valuable 500, Global Citizen, Global Disability Innovation Hub, UN Alliance of Civilisations, International Disability and Development Consortium, C-Talent, ATscale – the Global Partnership for Assistive Technology, Zero Project, and the Global Alliance of Assistive Technology Organisations.