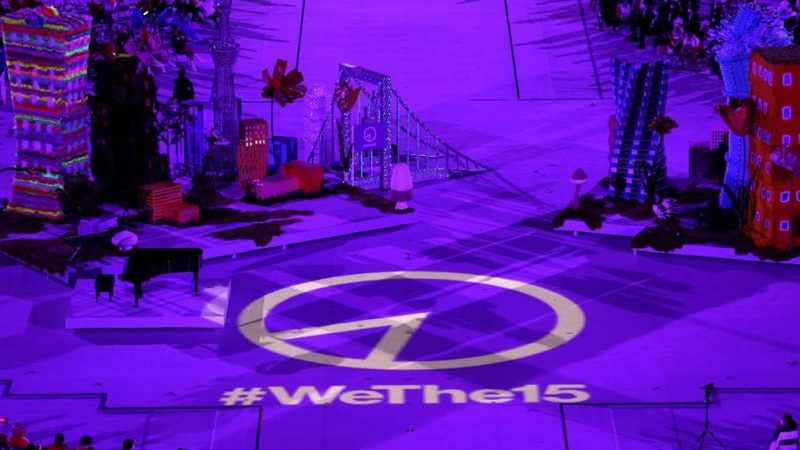 WeThe15 was awarded Most Creative Diversity and Inclusion Campaign of the Year at the Creative Moment Awards in London, Great Britain, hot off the heels of winning the Inclusion Award at Tuesday night's 2022 Leaders Sports Awards.
Craig Spence, Chief Brand and Communications Officer at the IPC, who collected the award on behalf of the WeThe15 campaign, said: "To win a second major accolade within 48 hours is stunning recognition of what WeThe15 achieved at launch and is testament to outstanding collaborative effort of nearly 20 international organisations.
"Not only has WeThe15 brought together the biggest coalition of international organisations to date to drive change, it has also received widespread support from several world leading advertising and PR agencies.
"Thanks to the strategic and creative dynamism of the likes of adam&eve DDB, FleishmanHillard, Porter Novelli and Pentagram, WeThe15 has engaged billions of people around the world, increasing awareness that 1.2 billion people, equivalent to 15 percent of the global population, has a disability.
"As we prepare phase 2 of WeThe15, our focus will be on transferring awareness into concrete actions that make a difference for the better in our society."
WeThe15 brings together the biggest coalition of international organisations from the worlds of sport, human rights, policy, business, arts and entertainment, including representative organisations of persons with disabilities. Together they will work with governments, businesses, and the public over the next decade to initiate change.
To date WeThe15's launch efforts have been recognised with multiple international awards, including at Cannes Lions, European Excellence Awards, Sport Industry Awards, Purpose Awards and the Clio Awards.