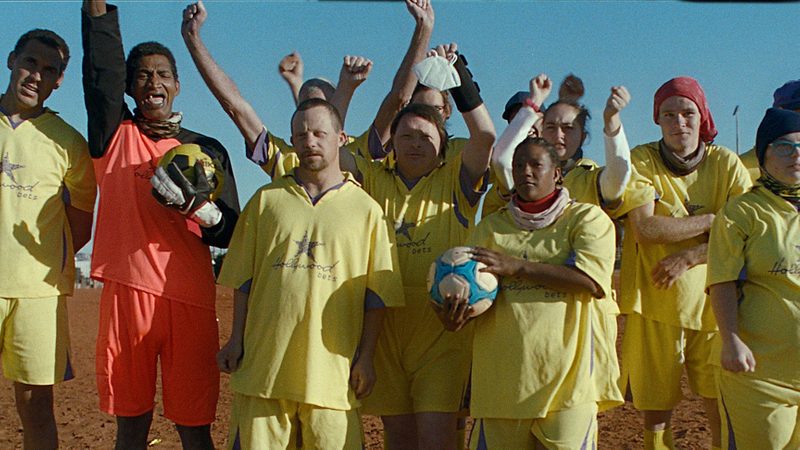 WeThe15 scoops European Award
The campaign was awarded the Best Purpose Driven Communications campaign
WeThe15, the campaign launched in August 2021 aspiring to be the biggest ever human rights movement to represent the world's 1.2 billion persons with disabilities, has scooped a major European public relations award.
The campaign launched by a coalition of international organisations and spearheaded by the International Paralympic Committee and International Disability Alliance won the best Purpose Driven Communications Campaign on Friday (10 December) at the 2021 European PR Excellence Awards.
To date, WeThe15's message to advance the rights of persons with disabilities who make up 15% of the global population has reached 80% of the world.
Launched ahead of the Tokyo 2020 Paralympic Games, WeThe15 aims to end discrimination towards persons with disabilities and act as a global movement campaigning for disability visibility, accessibility, inclusion and equality of rights. Other achievements include:
‌

The WeThe15 Campaign film has been viewed 0.75 billion times. 

‌

The phrase #WeThe15 has had 2.5 billion impressions on Twitter. 

‌‌

225+ landmarks around the world turned purple on the 19 August. 

There has been over 3,000 pieces of global media coverage, including over 200 pieces of broadcast coverage 
‌

6.2 billion people have been reached by the media coverage, almost 80% of the world's population

‌

‌

Research from Nielsen found 41% global awareness of WeThe15 amongst Paralympic TV viewers and 21% of the general population.  

Strong engagement on social platforms: 876 million views on TikTok for #Disability Awareness and 9.5 million interactions with #WeThe15 content on Instagram and Facebook. 
Craig Spence, the IPC's Chief Brand and Communications Officer, "This award is tremendous recognition of the outstanding internal and external teamwork that led to WeThe15's successful launch in August 2021. For the first time in history nearly 20 international organisations are working together to advance change.
"Although we have enjoyed a successful launch, the hard work really does start now as we aim to initiate change for 1.2 billion persons with disabilities over the next decade.
"Particular thanks must go to the amazing team at adam&eveDDB who helped dream up and develop this campaign, as well as Pentagram, Fleishman Hillard, Porter Novelli and Portland who provided their own time and expertise to ensure such a successful launch."
Vladimir Cuk, 'the IDA's Executive Director, "International Disability Alliance is proud and honored to spearhead with International Paralympic committee a fantastic coalition of organizations that produced the first phase of the wethe15 campaign. Winning European PR Excellence Award for Best Purprose Driven Campaign is a wonderful confirmation of the need, purpose and initial success of this campaign.
"This campaign is simply tasked to change the narrative of the general population towards disability – very simply to say in words but very difficult to do. We have incredible and committed pool of international organizations, amazing teams of people at IPC and IDA and 10 years ahead of us. We will achieve our objective because we have no other option. We would like to invite you all to join us on this exciting journey."
WeThe15 brings together the biggest coalition ever of international organisations from the worlds of sport, human rights, policy, business, arts, and entertainment, including representative organisations of persons with disabilities. Together they will work with governments, businesses, and the public over the next decade to initiate change for the world's largest marginalised group who make up 15% of the global population. 
The founding partners in WeThe15 are the International Paralympic Committee (IPC) and International Disability Alliance (IDA), Special Olympics, Invictus Games Foundation, the International Committee of Sports for the Deaf (Deaflympics), UN Human Rights, UNESCO, the UN SDG Action Campaign, the European Commission, The Valuable 500, Global Citizen, Global Disability Innovation Hub, the UN Alliance of Civilizations (UNAOC), International Disability and Development Consortium, C-Talent, Global Goals Advisory, ATscale – the Global Partnership for Assistive Technology, Zero Project, and the Global Alliance of Assistive Technology Organisations (GAATO). 
Building on the launch, several founding partners of WeThe15 met in London in late November to map out the key objectives and ensure that it is a movement that can deliver campaigns and provoke conversation on disability rights over the next decade.  
In February 2022, WeThe15 will publish its strategic direction through to 2030, laying out key campaigning areas and highlighting how anyone around the world can contribute towards the initiative. 
The objectives of WeThe15 are aligned with the UN 2030 Agenda for Sustainable Development and the Convention on the Rights of Persons with Disabilities. WeThe15 over the next decade aims to change attitudes and create more opportunities by:​ 
Uniting the world's 1.2 billion persons with disabilities behind a movement for change, with simple and powerful messages

​

for inclusion 

Putting persons with disabilities and their representative organisations at the heart of the diversity and inclusion agenda.

​

 

Breaking down societal and systemic barriers that are preventing persons with disabilities being included and active members of society. 

Ensuring

 

greater awareness, visibility, and positive representation of persons with disabilities.

 ​

 

Delivering campaigns and rallying the power and media outreach of sports and culture to amplify the voice of persons with disabilities towards governments, businesses and the public to deliver change